Design intent needs to reach construction as intended.
While the concept of "design-build" has been around for quite some time, the role and importance of the architect has only increased in the past several years. Delivering a comprehensive and cohesive project vision has become an imperative as technology continues to accelerate the design process. BuildingPoint offers a number of intuitive drawing and estimation tools to help architects and designers create and refine project designs quickly and easily. This enhanced iterative process results in quicker turnaround times and greater client engagement, resulting in a more efficient project pipeline and workflow. In addition to these powerful software tools, BuildingPoint offers a complete portfolio of services geared specifically for architects and engineers. From pre-visualisation and existing condition scanning to fully-featured BIM model creation, BuildingPoint can provide the back-office support your firm requires.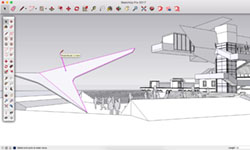 SketchUp Pro provides 3D modelling, layout, visualisation and communication tools all professionals involved in building construction programs. Structural engineers, fabricators and detailers use SketchUp Pro to communicate complex structures visually, streamlining collaboration with other project stakeholders.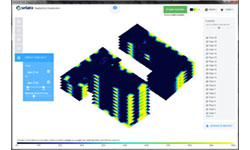 Sefaira - Early stage analysis for designers who care about building performance.  Fast and easy to use.  Credible.  Collaborative.  Perfect for any role.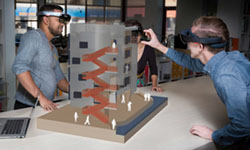 SketchUp Viewer and HoloLens bring 3D models to life in mixed reality, and step into a powerful new way to explore, understand, and share your work. SketchUp Viewer and the Microsoft HoloLens allow you to interact with 3D models beyond the confines of a 2D computer screen. This allows you to improve quality, transparency and collaboration across the Design-Build-Operate lifecycle of buildings.