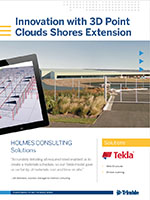 The Warehouse, Rolleston
Holmes Consulting use 3D laser scanning to quickly identify earthquake-induced movement, preventing costly delays and rework.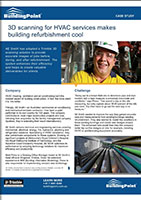 3D scanning for HVAC
AE Smith has adopted a Trimble 3D scanning solution to provide accurate images of jobs before, during and after refurbishment.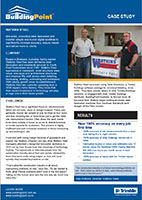 End-to-End Digital Workflow
Mid-sized, innovative steel fabrication and installer adopts end-to-end digital workflow to significantly increase accuracy, reduce rework and deliver more to clients.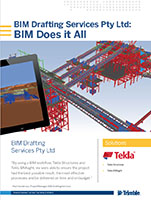 BIM does it all
Recently the Cloudbreak Mine Site, an iron ore mine, completed an enhancement project to their site. Brownfield projects, such as this, are considered difficult to schedule due to the clashes and construction issues that are often not found until erection.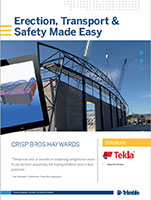 Erection, Transport & Safety Made Easy
"Tekla was also a benefit in obtaining weights for each truss section assembly, for transportation and crane purpose."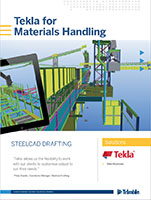 Tekla for Materials Handling
"The benefit of using 3D modelling for the purpose of steel detailing is its speed and the accuracy. We are able to set buildings out faster than we otherwise would in a 2D setting."