Voting for the 2018 Peoples' Choice BIM Awards is now Closed.  Keep watching as we tally up the votes and announce the winners.
Category winners
You will:
automatically be entered into the 2018 Tekla Global BIM Awards
will receive an engraved trophy and international promotion on Tekla.com and buildingpoint.com.au
Peoples Choice Awards
Cast your vote to decide the Gold, Silver and Bronze winners for the 2018 BIM awards.
Gold  Winner -  win a trip to Trimble Dimensions* in Las Vegas with BuildingPoint and Trimble
Trip includes:
economy airfares from nearest city to Las Vegas
4 nights accommodation at the Venetian Hotel
Full entry to Trimble Dimensions
Some meals
Silver Winner - 5 Trimble Connect licenses
Bronze Winner - a Trophy
Public Projects - BDS
Loma Linda University Medical Centre
Public Projects - Red Steel
Hastings Health Centre
The Hastings Health Centre is set to build a multi million-dollar primary health centre on the former Bunnings site on the corner of St Aubyn St and King St, relocating from its current Queen St site.
The new health centre will be one of the most advanced primary care medical facilities in the country, providing better access to a range of services usually accessed outside of the hospital environment, including urgent and after-hours medical care.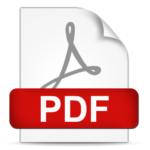 Sports & Recreation Projects - Arup & PDC
Optus Stadium
Western Australia's highest-profile and most eagerly anticipated development, Optus Stadium was opened in January 2018. It all started in 2011, with the Western Australian State Government announcing plans to build a 'fans-first' 60,000 seat multi-purpose stadium on the Burswood Peninsula and banks of the Swan River.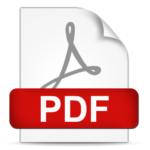 Small Projects - idetail3D
Tindal Air Traffic Control Tower
Commercial Projects - SA Structural
Cape Schanck
The new Cape Schanck Golf resort construction was a $135 million project.
The 5 Storey irregular shape building produced many challenges and working closely with the consultants and the builder was an important process.
In the end SA Structural produced over 1300t Steel work which contained number of custom fabricated box girders, a spiral staircase and other very complex steel structures.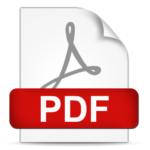 Industrial Projects - Tungsten Structures
Hilton Foods Australia Meat Processing & Distribution Facility
New cold storage meat processing and processing facility for Hilton Foods Australia, in partnership with Logos Property. The building stands up to 20m high and spans 25,000sqm on ground with a further 15,000sqm suspended internal floors. The facility is split into five distinctive operational areas being production, warehousing, crate washing, administration and servicing.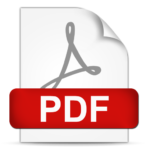 Industrial Projects - Red Steel
Sunfruit
A new 12,000sqm packhouse and coolstore in Hawke's Bay to cater for predicted growth in the pipfruit industy. The new packhouse will have a capacity to process 100,000 bins of fruit and it is expected between 45,000 and 50,000 bins will be packed in its first season. At a cost of more than $15 million, the facility will be operational for the 2018 season.