Machines move dirt but information moves mountains.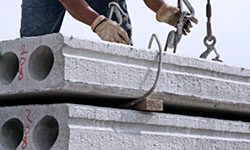 Tekla Structures – Precast Concrete Detailing Tekla Structures is the most accurate and comprehensive parametric 3D Building Information Modelling (BIM) tool on the market. The Precast Concrete Detailing configuration allows you to interface with production management systems (ERP) and precast and rebar production machinery (CAD-CAM). The information-rich models allow you to coordinate design, fabrication and site operations and ensure delivery according to the schedule.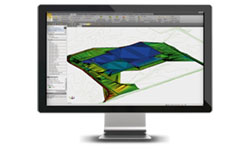 Trimble Business Center – HCE is a suite of powerful tools that help you create accurate, integrated 3D models for sites and highways quickly and easily. Make better decisions, decrease costly mistakes, and increase efficiency in the office and on the job site.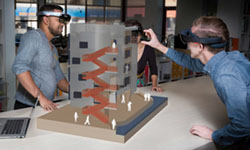 SketchUp Viewer and HoloLens Bring 3D models to life in mixed reality, and step into a powerful new way to explore, understand, and share your work. SketchUp Viewer and the Microsoft HoloLens allow you to interact with 3D models beyond the confines of a 2D computer screen. This allows you to improve quality, transparency and collaboration across the Design-Build-Operate lifecycle of buildings.