Tip No. 2.  Tekla Structures 2018 –
New ways to manage drawing content.

Tip No. 1 – Reports Side Pane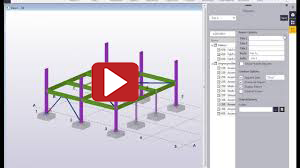 The reports side pane allows much more functionality than conventional Tekla Reports, allowing multiple reports to be created at once. You can create groups and re-organise the tree view of the list, group various reports up and save the groupings so you can use again and on other projects.
You can add titles, post or prefix, append the date to the file name, also with buttons to overwrite the file, display or show in external viewer, it also has the option for the default folder. You can search in the reports box for a report you need and you can right click hide unwanted reports from the list or delete, and even right click and open that report up in the Editor right away.
The tool is available from Tekla warehouse for versions 2016 onwards.
Tekla Warehouse – Reports Side Pane
https://buildingpoint.com.au/wp-content/uploads/2022/01/BPA_S-Logo_Blue-300x225.png
0
0
Lesley Brigden
https://buildingpoint.com.au/wp-content/uploads/2022/01/BPA_S-Logo_Blue-300x225.png
Lesley Brigden
2018-02-09 04:59:29
2018-05-30 08:11:27
Tekla Tips and Tricks