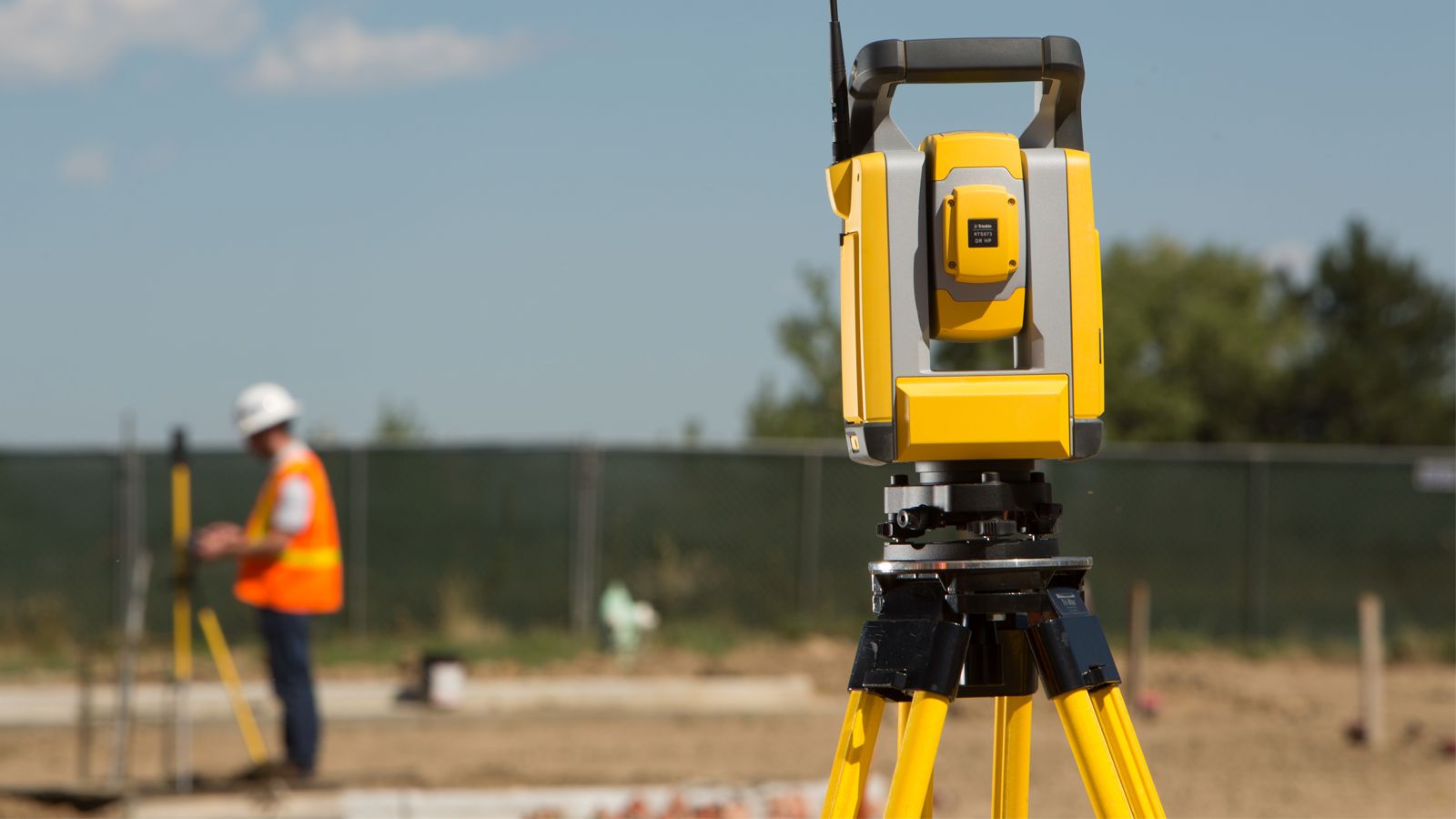 Trimble RTS Series
Field Layout Hardware
Increase the efficiency and reliability of all your jobsite layout tasks and measurements with workflows specifically built for contractors.
Measurement Made Easy
Learn the many ways the Robotic Total Station can help contractors increase the efficiency and precision of layout and scanning tasks.
Eliminate the Guesswork
Deliver accurate layout quickly to ensure design intent is executed correctly the first time.
Trimble RTS573
The Trimble RTS573 is the perfect option for structural and sub-contractor trades that work in direct sunlight or on the top of the structure, where laser pointers are rendered unnecessary.  Plus, the RTS573 features powerful new Electronic Distance Measurement (EDM) capability that extends the Direct Reflex range out to an amazing 4,300 feet.
Trimble RTS773
The Trimble RTS773 incorporates advanced technologies to deliver accurate and reliable layout fast, to ensure that design intent is executed correctly the first time. Integrated Trimble VISION gives you the power to see everything the instrument sees without a trip back to the tripod. Now you are free to capture measurements, to prism or reflectorless surfaces, with greater efficiency.
Trimble RTS873
The Trimble RTS873 is the most advanced layout total station on the market. The RTS873  features an auto-focusing green beam that optimises visibility of placement points at all distances. Combined with Trimble Field Link running on the tablet, the RTS873 will compensate for uneven floors and ceilings to ensure superior positioning accuracy.