The RPT600 has a variety of features you need to get the job done, while keeping costs down by removing the ones you don't.  There's no complex setup or levelling routines required.  Whether your projects are large or small, the RPT600 gives you the best tool for the job.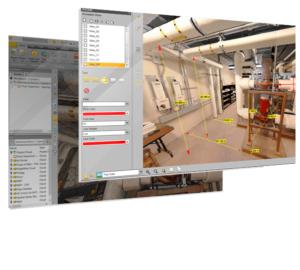 Automatic Registration
Automatically register scan data into a composite point cloud with targetless registration, cloud-based registration, or auto-extract targets for precise alignment.
View Anywhere
Share data with project stakeholders with the integrated publisher tool.
Model Real World Conditions
Create 3D models directly from the point cloud and export with direct integration into SketchUp and AutoCAD.
Align to Model Co-ordinates
Geo-reference scan data to project coordinates with integrated tools, ensuring alignment with the 3D construction model.
MANAGE, PROCESS AND ANALYSE LARGE DATA SETS.